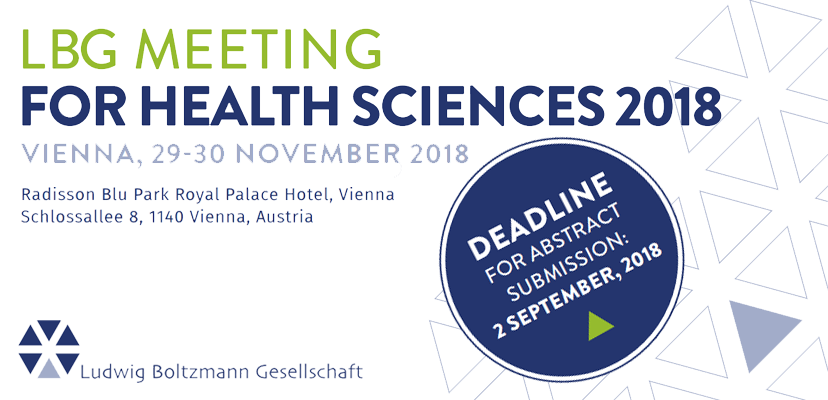 The LBG Meeting for Health Sciences, hosted by the Ludwig Boltzmann Gesellschaft, will take place on November 29th – 30th in Vienna. The event especially targets young researchers, offering a platform to present their work. Beside keynote lectures held by international experts there will be room for presentations in scientific sessions on:
Cardiovascular research
Haematology and cancer research
Mental health, psychology, psychiatry
Regenerative medicine research and artificial organs
as well as rapid fire poster sessions and the pre-conference session "My first grant application." In partnership with the LBG Career Center there will be a focus on career expectations of early researchers in health sciences and perspectives in the fields of research and industry.
Abstract submission is open until September 2nd on https://www.healthsciences.lbg.ac.at/