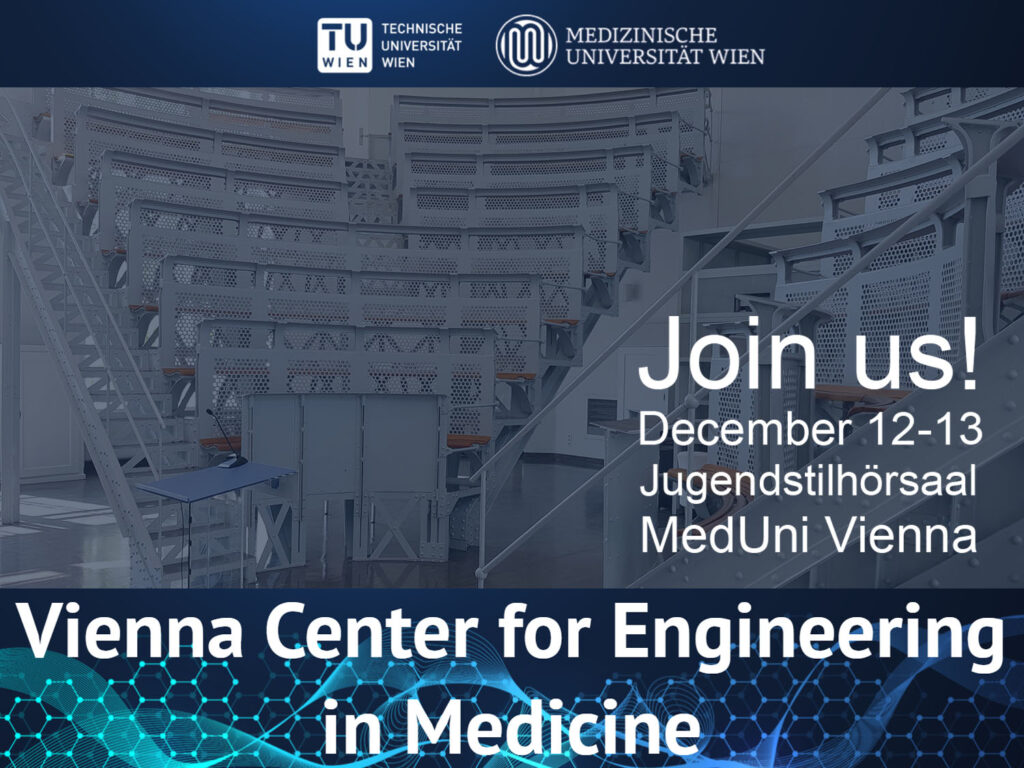 Register now for the next ViCEM Meeting, December 12-13 in the historic environment of the Jugendstilhörsaal at Medical University of Vienna! The deadline has been extended until October 31.
The event, organized by our Cluster member Sylvia Nürnberger, is open not just for ViCEM members, but everyone interested in combining Engineering and Medicine. Three high-profile keynote speakers have already confirmed their participation:              
Prof. Ivan Martin (University Hospital Basel, Director of the Department of Biomedicine)
Prof. Ilse Jonker (University Katholieke Universiteit Leuven, Human Movement Biomechanics Research Group)
Asst.Prof. Sebastian Aguayo (Pontifical Catholic University of Chile)
Rapid fire sessions and poster presentations will present a special opportunity for young researchers to present their work.
More information: https://www.vicem.at/news-detail/vicem-meeting/