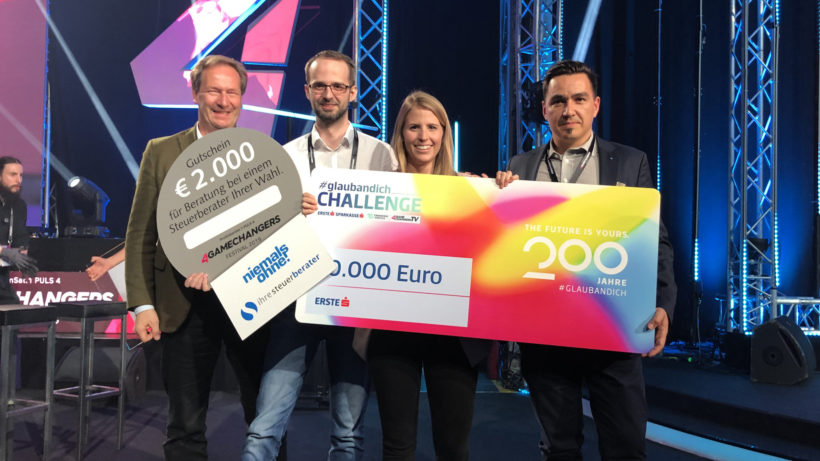 In the great finale of the #glaubandich Challenge, which took place on April 9th in front of more than 1000 spectators, associate Cluster member UpNano was awarded the title Startup of the Year.
The company originates from Aleksandr Ovsianikov's team at TU Vienna. Their patented process allows them to design 3D printers that produce resolutions of less than one micrometer with high production throughput in a cost-effective process. A special feature is the incorporation of living cells during printing. UpNano impressed the crowd and jury of the #glaubandich (German for believe in yourself) Challenge with a strong pitch held by Denise Mandt, co-founder of the company, and of course with its hallmark castle, built on the tip of a sharp pencil (-> read more).
Congratulations from the Cluster!

Credit for the picture of the proud winners goes to Trending Topics, who organized the challenge together with Erste Bank und Sparkassen and 4Gamechangers.