Twelve years have passed since the Ludwig Boltzmann Institute for Experimental and Clinical Traumatology first hosted the Winterschool. A small group of scientists and students met in Radstadt (Salzburg) to discuss the most innovative research in the field of tissue regeneration. By now the Winterschool has become an internationally acclaimed event, which presented itself for the third time as a Joint Meeting with Interreg from January 12 to 15, 2020. Therefore, numerous lectures featured a focus on mechanobiology. Cyrill Slezak from Utah Valley University, currently visiting professor at LBI Trauma, gave an impressive talk on "Biophysical therapies using the example of shock waves". The physicist emphasized the enormous importance of translational research. In his opinion, communication between the individual disciplines is essential in order to achieve clinically relevant results. Accordingly, he considers physical and biological factors to be equally important in his scientific work.
A completely new aspect was highlighted already on the very first day of the Winter School by Johannes Grillari, who has taken over as director of LBI Trauma in April 2019. He inspired the participants with his lecture on cell aging and its inhibitory effect on tissue regeneration. In his innovative approach, he presented mechanisms that prove, on the example of bone and skin, that cell aging has negative effects on healing processes. In his future research, he intends to investigate how senescent cells can be slowed down in order to improve tissue regeneration.
Christiane Fuchs from Harvard University amazed the participants with an exciting innovation in the field of wound healing. Together with her colleague and group leader Joshua Tam she travelled from Cambridge, Massachusetts, to Radstadt to introduce the participants to their "Lego" principle. The revolutionary method is based on the fact that a building block-like transplantation of skin leads to better chances of healing than applying a large-area transplant.
On the following days, the 13 sessions offered a well-balanced mix of lectures by longstanding speakers as well as internationally renowned guests. Among the international scientists were Lia Andrea Blokopoel Ferreras from the Royal College of Surgeons in Ireland, who spoke about gene therapy and cartilage regeneration, and Giancarlo Forte from St. Anna University in Brno, who was already scheduled to speak last year but had to cancel at short notice. Not only the invited speakers came from afar, but also numerous students from Riga, Ghent and Costa Rica, who presented their research at the two evening poster sessions.
A very practical view was finally offered by Albert Kröpfl, who brought clinical experience to the bone session – an aspect that is not to be missed on such events.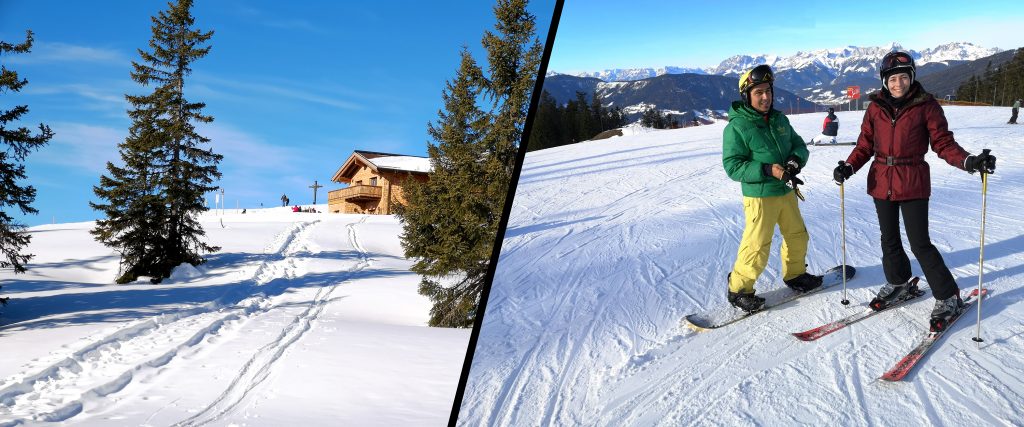 Once in a while, even the spirit of research needs to take some time off. Thus, the breaks were used for recreation and physical activities. Wonderful weather and perfect snow conditions attracted numerous guests to the ski slopes. Those seeking peace and quiet could take advantage of the hotel's wide range of wellness facilities. Board games and a good glass of wine also provided a relaxed atmosphere for some of the participants. But what none of the guests could miss was the traditional sledge ride on the last evening of the meeting. Last year's winner once again led a head-to-head race with a new challenger. In the end, the two competitors were satisfied with a fantastic race and chose to share the first place with each other and the price, two bottles of champagne, with all participants. Cheers to good sportsmanship!